Flexible and scalable automation solution for reliable AV projects and affordable maintenance.
PREMIUM AUDIOVISUAL INSTALLATIONS AND NO WASTE OF TIME, THANKS TO A RELIABLE AND STABLE CONTROL SYSTEM!
Zendeo is a state-of-the-art real-time show control system. This control system allows perfect synchronisation and supervision of all audiovisual equipment for fixed installations and shows. Audiovisual professionals, whether integrators, operators or automation specialists, will find Zendeo to be an ally in the remote control and monitoring of audiovisual equipment.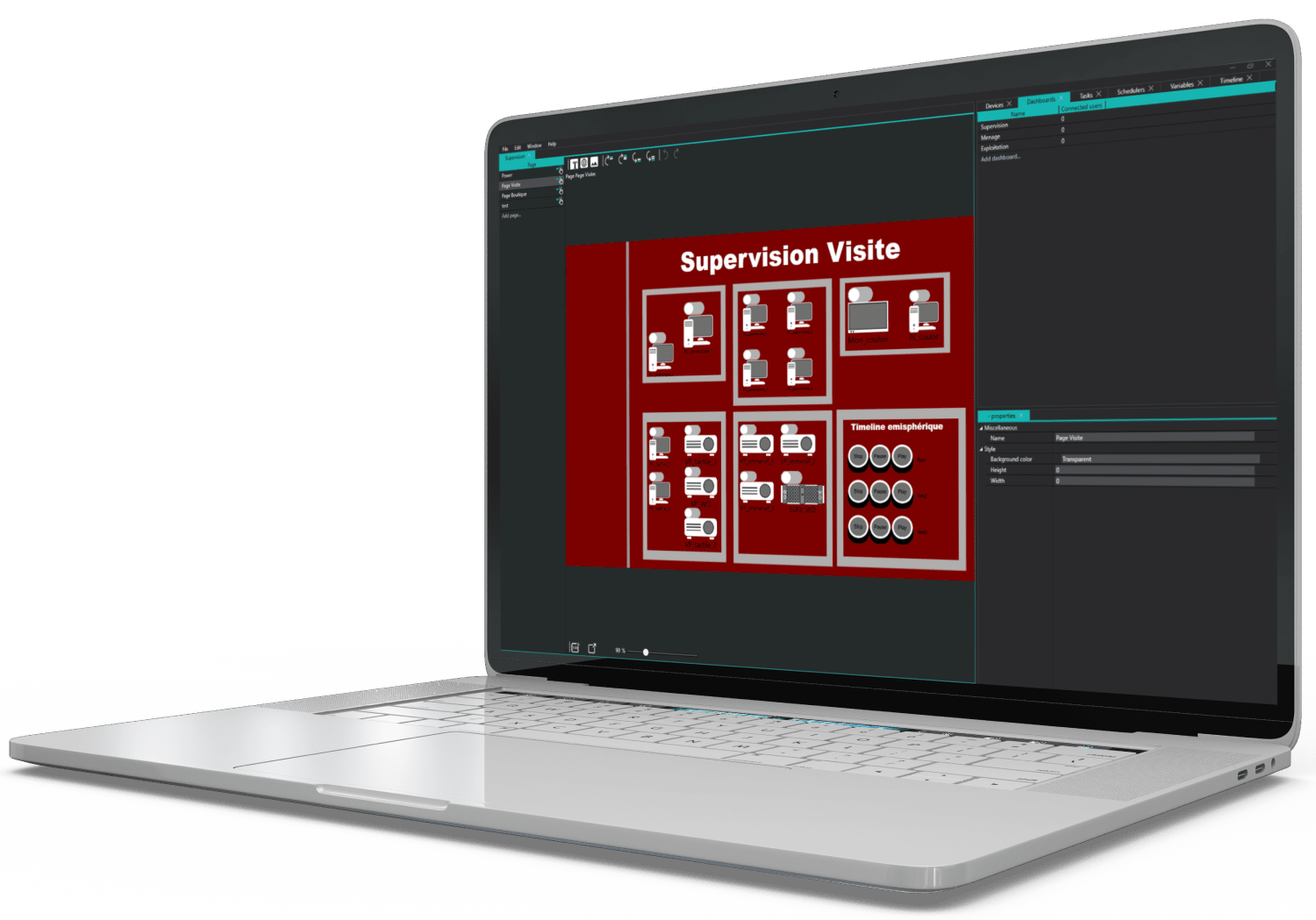 The automation solution for all AV projects
Controlled and synchronised light, sound, image, video and special effects
Zendeo is compatible with most lighting, sound, video, computer and interactive equipment. It is used in a variety of sectors (audiovisual, IT, industrial) and can be found in museums, theatres, theme parks, conference venues and corporate showrooms.
Zendeo is a solution that can be adapted to any type and size of project in terms of functionality and budget.
Contact us for personalised advice and recommendations. We can also put you in touch with our network of integrators.